In April I attended the 2019 National Conference of the American Planning Association (APA) in San Francisco. I was thrilled that the conference both opened and closed with keynotes by artists.
As a planner who works at the intersection of arts and community, this felt like a long-overdue validation from the official planning establishment. Both were superlative storytellers who made great use of videos to heighten their message.
Vijay Gupta, who is a violinist with the Los Angeles Philharmonic, delivered the opening plenary. He spoke powerfully of his work as a social justice advocate and the founder and artistic director of the Street Symphony. The organization brings human connection and healing to those who are homeless, incarcerated and/or in recovery in LA County. I was moved to tears by the power and impact of this work which is informed by the belief that all people should have access to a creative and expressive life.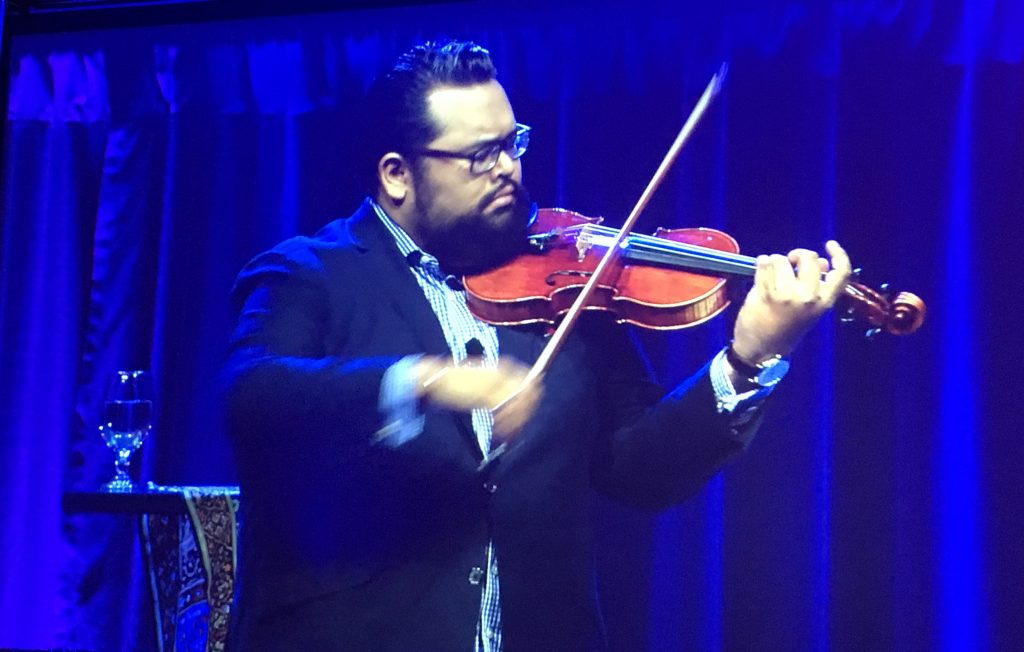 Filmmaker Brett Culp was similarly powerful and moving during the closing plenary. He is best known for his films Legends of the Knight and Look to the Sky, both of which celebrate heroic actions of everyday people. He allows non-profits to screen his films for free to raise money for charity. Many of his stories focus on children who are inspired by super heroes like Batman, to put on a cape and do good deeds. He charged us planners to be heroes in our own communities to continue to do work that improves communities and lives.
Also featured at the conference was a collaboration between APA and Forecast Public Art. The two partners received an Our Town Knowledge Building grant from the National Endowment for the Arts to create public art training tool for urban planners. Itā€™s now live and available to APA members and non-members alike.
For me, a highlight of the conference was a panel on equitable cultural planning. I was so happy to hear my successor Kara Elliott Ortega, the new Chief of Arts and Culture in Boston talk about how she is carrying forward the work that I began, Boston Creates. It was also great to hear more about the Oakland Cultural Plan directly from cultural office director Roberto Bedoya. His focus on ā€˜belongingā€™ especially resonated with me as I continue to settle into my new home in Easton, Pennsylvania.
One of the best parts of any conference is the opportunity to reconnect and catch up with former colleagues and old pals. The first planner I ever met, Barry Miller, who inspired me to become a planner was in San Francisco. (I lived there from 1987 to 1989.)Ā  The instant he told me about his career as a planner, it was like a bolt of lightning struck. Thatā€™s for me, I thought. I should be a city planner. The field combines everything Iā€™m interested in: people, culture, architecture, urban design, cities, and the nitty-gritty of how things work. It was a real treat to catch up with Barry at APA and tell him all over again what a seminal role he played in the development of my career as a planner.
Happily, I also got a chance to connect with lots of Chicago pals, some of whom are still working there, and others who have moved on to new posts. It was great to see Dylan Rice, an accomplished singer-songwriter, and a former colleague at the Chicago Department of Cultural Affairs and Special Events. Dylan is now with the San Francisco Entertainment Commission. I attended one of their monthly hearings and got to see him in action. The commission is doing some very innovative work balancing the regulation of nightlife in a way that helps small businesses to thrive, while mitigating their negative impacts on the surrounding community.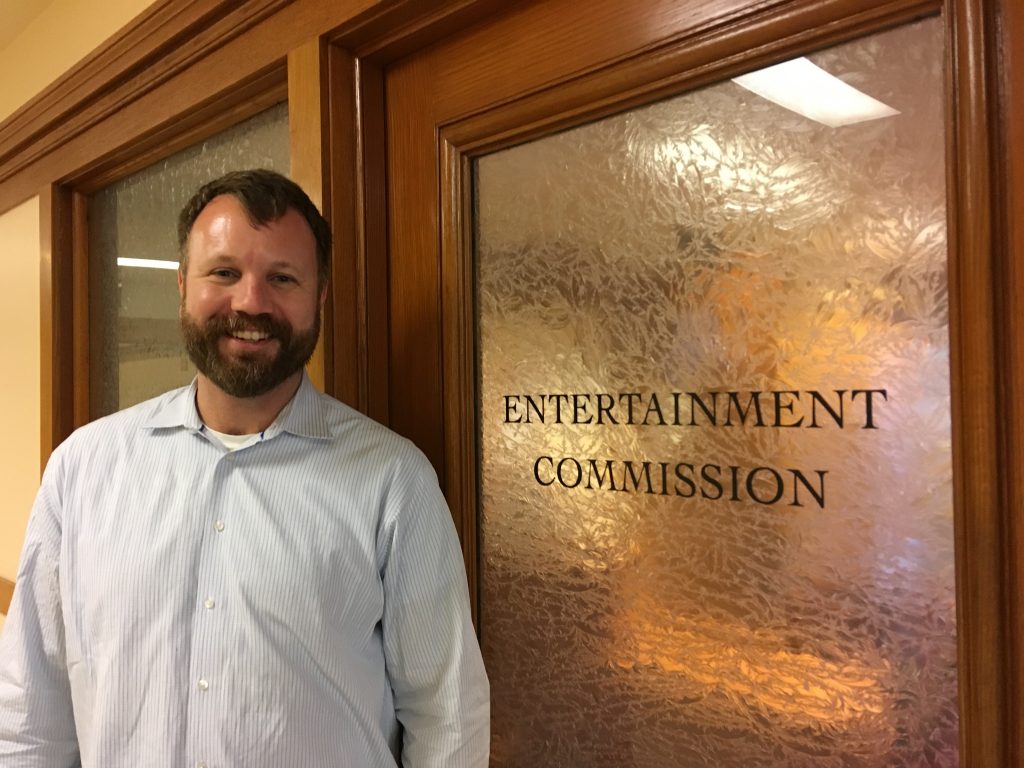 As I walked around the streets of San Francisco, I was looking for familiar landmarks, and also noticing how much the city has changed. I kept thinking about the layers of history that were all around me: the history of the city, as well as my own history.