Evaluation
We help clients understand what difference their efforts make, why, and how. We serve as evaluation and learning partners. Our results help clients course correct. They share their impacts with stakeholders and remain accountable. Others learn from their efforts. We evaluate both local community-arts projects and also support the efforts of national funders. We helped the National Endowment for the Arts develop a theory of change for its creative placemaking grant program. We've assessed the impacts of a 20-year grant program on the national dance ecology. We produced a case study of how a creative space in Zimbabwe fosters activism. We developed an indicator system for a cultural district. We're assessing the Indiana Arts Commission's evaluation and data collection work to help them develop capacity. We offer:
Equity reflection questions, employed throughout the arc of the project
Developmental evaluations, for real-time feedback within complex interventions
Collaborations with artists on creative evaluation/documentation methods
Progress assessments
Performance-based budgeting/performance accountability reports
Indicator frameworks, using data to monitor implementation and track progress
Evaluation coaching, learning cohorts & training
Evaluation Planning
HumanitiesDC Evaluation Consultation & Tool Development (2021)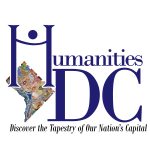 HumanitiesDC intends to evaluate program effectiveness and reach for its DC Oral History Collaborative Partnership grant program. Beginning in 2017, through this program HumanitiesDC has awarded approximately seventy small, community-focused grants for oral history projects in Washington, DC. This grant program's ultimate goals is to ensure that a diverse group of voices is represented in the digital collections of the DC Public Libraries. Metris provided one-on-one consultation to the HumanitiesDC team to inform evaluation design and planning. It developed a suite of customized tools that HumanitiesDC can implement to understand program reach and effectiveness, retrospectively and moving forward. These included a survey of program participant demographics, qualitative program impact questions, and a focus group protocol.
Indiana Arts Commission Evaluation Plan & Capacity Assessment (2019)
Now in the second year of its strategic plan, the Indiana Arts Commission is asking itself: What does success look like? How do we know when we get there? How can we strategically embed systematic data collection and analysis into our workflow and use it to tell stories about our success? Metris helped the Indiana Arts Commission answer these questions. It seeks to deepen its accountability to stakeholders and make strategic course corrections to its work. Metris first assessed the Commission's evaluation processes and capacity for future data collection, analysis, and communication. Metris then created a detailed evaluation plan to support the Commission's strategic plan. Metris also produced recommendations for future data meaning-making, ongoing evaluation capacity building for staff, and the development of a research agenda for program development.
Impact Evaluations
Moving Dance Forward (2016)
This study evaluates the historic contributions of the New England Foundation for the Arts' National Dance Project to the development of the dance field. It investigates how choreographers today create their work, economically sustain themselves, and their motivation for touring. The research will help NEFA create an informed strategy for future programming and streamline its evaluation techniques.
Creative Capital Artists Look Back (2016)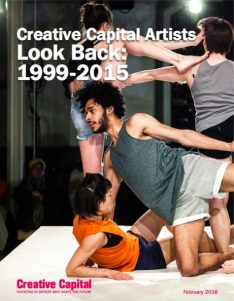 In collaboration with Ann Markusen, Metris Arts surveyed artists who received Creative Capital awards from 2000 to 2013 to explore the impact of the support on the artists' creative work and professional success. Findings indicate that Creative Capital is an ambitious and successful experiment. The awards offer artists financial support to pursue creative work as well as opportunities to learn from colleagues and collaborate with artists and others in non-arts fields. The retreats help them develop career-planning strategies bolstered by an array of services and professional staff available to them over the period of their awards. The findings offer insights for other nonprofit and public sector artist support initiatives.
Download pdf: Full Report
How Art Spaces Matter II (2011) | How Artist Space Matters (2010)
The How Artist Space Matters reports reveal art spaces' benefits to artists' careers and communities, including boosts to safety, livability, tax rolls and property values, and anchoring arts districts and expanding arts access. How Art Spaces Matter II (2011) integrates findings from four cities and five case studies (artist live/work and studio buildings and mixed-use projects), with detailed analyses of the Tashiro Kaplan Artist Lofts (Seattle, WA) and Riverside Artist Lofts (Reno, NV). Its predecessor, How Artist Space Matters (2010) addresses long-term impact and sustainability through in-depth case studies of three early Twin Cities artist spaces: the Northern Warehouse Artists' Cooperative (St. Paul, MN), the Tilsner Artists' Cooperative (St. Paul), and the Traffic Zone Center for Visual Art (Minneapolis, MN). They offer tangible lessons learned on what factors influence successful outcomes, so that developers, city officials, funders, and arts communities can create stronger art spaces with wide-reaching impacts. Commissioned by Artspace Projects, a leading nonprofit real estate developer for the arts, with support from Leveraging Investments in Creativity (LINC) and Bush Foundation.
Read Online (I) | Read Online (II) | Download pdfs:Â  How Artist Space Matters |Â How Art Spaces Matter II | Press Release | Summary by Artspace
Process Evaluations
Creative Communities Pilot Evaluation (current)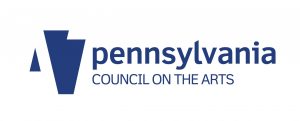 Pennsylvania Council on the Arts (PCA) launched the pilot Creative Communities Initiative in 2020 to provide multi-year funding to community-driven, arts-based projects that serve as catalysts for livability, economic development, and community connectedness. PCA engaged Metris at the early outset, as a conceptual thought partner on program development. Metris later secured a competitive contract to serve as an evaluation partner for the four-year pilot. Surfacing lessons learned enables PCA to reflect on its work and how it can increase its effectiveness in strengthening Pennsylvania communities through the arts. Collaborative evaluation activities with each pilot community provide insights on project impact as well as increase each community's capacity and ability to self-evaluate upon conclusion of our involvement with their project. We worked closely with each of the four pilot communities to develop evaluation methods tailored to their specific needs. Project partners including artists, the nonprofit sector, and other stakeholders from each pilot community were engaged to assist in the design of data collection tools including surveys, interviews, and public space observations. To facilitate long-term collection of data, we selected the Success Measures Data System, with the ability to tailor metrics to the needs of each community. With the support of Metris, each community was empowered to collect their own data with the use of Success Measures, while we provided key insights and analysis of the data provided. We developed and are facilitating bi-annual peer learning communities of grantees and their partners. This enables technical assistance and peer learning among the pilot communities related to project implementation and evaluation. Metris' work will culminate in an evaluation report that will summarize lessons learned and emergent impacts across projects and include profiles specific to each pilot community. The report will also provide recommendations for Creative Communities program improvement.
Heat Response Documentarian (2022)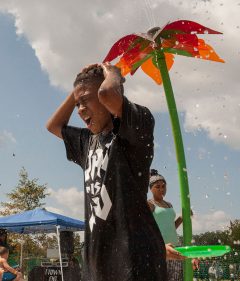 Metris documented the story and impact of The Trust for Public Land's Heat Response: Creative action for Philly's rising temperatures. The project made explicit climate change's acutely personal experience, despite its sense of inhuman scale. The Trust for Public Land, in partnership with artist Eve Mosher, local artists, and community members, employed arts and cultural strategies to support communities in articulating why they care about urban heat and how it relates to more expansive issues of climate change. Heat Response documentation tells the story of the initiative in creative and engaging ways, such as an ArcGIS StoryMap and "sketchbook." It provides entry points into the project story for a variety of audiences, especially others who are working to address the unequal experiences of both urban heat and broader climate change.
ArcGIS StoryMap | Download pdf: Project report
Arts Datathon: The First Three Years (2019)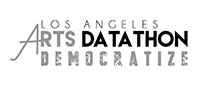 At the culmination of three years of Arts Datathons in Los Angeles, from 2017 to 2019, the LA County Arts Commission engaged Metris Arts to help it reflect on what it has become and what organizers and participants have learned along the way. What good can we do by combining the arts and data? That is the central question the Arts Datathons sought to explore, by bringing together arts administrators, artists, educators, students, community advocates, researchers, hackers, archivists, librarians, and civic professionals. This report revisited and clarified the goals of gathering everyone together.
Adding It Up (2016)
Me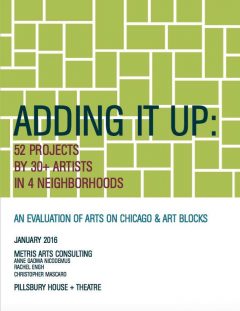 tris Arts evaluated two of Pillsbury House + Theatre's recent "creative community development" projects, Art Blocks and Arts on Chicago. These projects supported over 30 community-based artists to engage their neighbors in creating art on the blocks where they live and in events and performances occurring in the four neighborhoods surrounding this unique hybrid arts hub/social service provider. The evaluation focused on whether and how these projects increased levels of residents' community attachment, agency, and arts and cultural access.
Read Online | Download pdfs: Executive Summary | Report | Technical Appendix
Cutting Teeth on Creative Placemaking: Southeast Houston Arts Initiative (2012)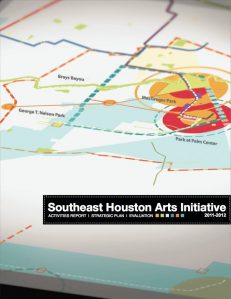 Cutting Teeth explores lessons learned through the Southeast Houston Arts Initiative. This creative placemaking planning process led by a University of Houston professor sought to create a unified vision for Southeast Houston by bringing together artists, architects, graphic designers, civic stakeholders, and area residents. This in-depth evaluation looks candidly at challenges and successes throughout the process, and initial impacts. A case study of the Southeast Houston Arts Initiative was recently featured in the National Endowment for the Arts' new online resource: Exploring Our Town.
Read Online | Download pdfs: Evaluation | Full Report (Activities, Strategic Plan, Evaluation)
Theories of change & logic models
3Arts Evaluation Planning & Assessment (2019)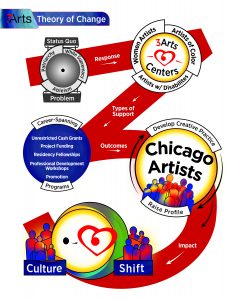 3Arts advocates for Chicago's women artists, artists of color, and artists with disabilities working in the performing, teaching, and visual arts. 3Arts engaged Metris to help it explore and answer questions around its collective impact on artists and the broader Chicago area. Metris first led an inclusive and interactive process with key stakeholders to develop a theory of change for 3Arts. Metris used this theory of change to directly inform the evaluation plan, which laid out a roadmap of research questions, metrics, and data collection methods and sources. Metris also reviewed current data collection efforts to make suggestions for improvement and fill critical knowledge gaps.
Our Town Program Evaluation (2016-2019
From 2011 through 2017, the National Endowment for the Arts (NEA) awarded $36.5 million to support creative placemaking projects nationwide through its Our Town grants program. In 2016, the NEA initiated a two-phase evaluation for Our Town. Metris Arts Consulting supported the prime consultant, 2M Research Services (2M). 2M and Metris developed key materials to guide the evaluation, including an overarching theory of change, program logic model, measurement model, and framing document. Subsequently, they explored how well Our Town projects align with these theories and models and to inform needed adjustments to better support grantees and achieve program goals.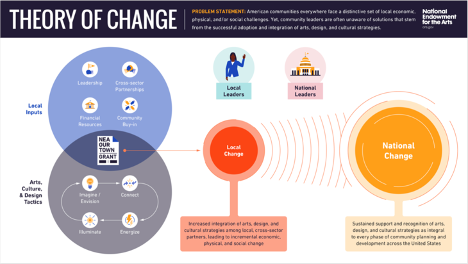 Indicator Frameworks
Track-It Hennepin (2012)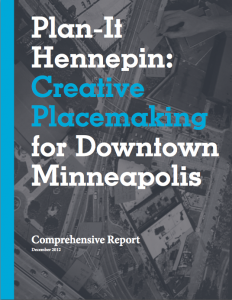 Metris Arts led the development of a local indicator system to support Plan-It Hennepin, a year-long creative placemaking initiative to re-imagine Minneapolis' Hennepin Avenue as a revitalized cultural corridor from the Sculpture Garden to the Mississippi River. Through Track-It Hennepin, stakeholders will monitor progress reaching long-term goals. Plan-It Hennepin is led by partners Hennepin Theatre Trust, Walker Art Center, Artspace and the City of Minneapolis and funded by a National Endowment for the Arts "Our Town" grant. Plan-It Hennepin was recently featured as a case study in the National Endowment for the Arts' new online resource: Exploring Our Town.
Download pdfs: Track-It Hennepin (indicator system) | Plan-It Hennepin (cultural district plan) | Plan-It Hennepin Appendicies