Team
Anne Gadwa Nicodemus, Metris muckety-muck (she/her)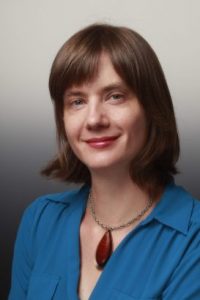 A choreographer/arts administrator turned urban planner, Anne Gadwa Nicodemus founded Metris and leads its work. She oversees Metris' strategic direction and daily operations and frequently serves as lead technical contributor for projects. Metris' projects range from a Zimbabwean-focused case study of how creative spaces foster activism in repressive regimes to an arts and culture plan for the small city of Grand Rapids, MN.
A leading voice in the intersection of arts and community development, Anne brings over 13 years of experience as a researcher, writer, speaker, and advocate. She recently led the development of WE-Making: How arts & culture unite people to work towards community well-being (2021) for a consortium of major funders. It offers an opportunity for practitioners to intentionally and strategically align their efforts to address today's most imperative crises: struggles for racial justice and recovery from the COVID-19 pandemic. She co-authored Creative Placemaking, the report for the Mayors' Institute of City Design (2010) that defined the field. Her book chapters and journal articles "Creative placemaking: Reflections on a 21st-century American arts policy initiative" (Creative Placemaking: Research, Theory and Practice, 2019), "Fuzzy Vibrancy" (Cultural Trends, 2013) and "Creative Placemaking: How to Do it Well" (Community Development Investment Review, 2014) look more deeply at creative placemaking as cultural policy and its ethics and practical challenges. Anne gives frequent talks at universities and professional conferences nationwide, and as far-flung as Macau, the Czech Republic, and Ontario. Anne holds a Master of Urban and Regional Planning from the University of Minnesota's Humphrey School of Public Affairs and a B.A. in dance and biology from Oberlin College.
Anne is fascinated by all kinds of places—their form, their people, their change. She grew up in suburban Connecticut; went to college surrounded by the cornfields of Ohio; and lived, danced, and worked in New York City and Minneapolis for years. Her family hails from central Long Island's north shore, where she grew up spending summers on one of its last remaining farms. In 2012, she laid down roots in Easton, PA where she lives with her wife Julia and two sons. Email: gadwa@metrisarts.com. Download resume. LinkedIn profile.
Ashley Alvarez, affiliate (she/her)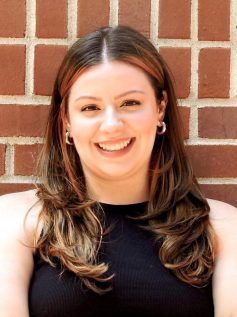 Creative strategist/researcher Ashley Alvarez specializes in strategic and project management. She has led research, programming, and planning initiatives for nonprofit art organizations, higher education, and the public sector. Her recent work on cultural vitality in changing cities analyzes how place-based art and cultural strategies can be used to build community capacity. She explores the connection between art and changes in the urban environment while analyzing public space, sustainable development, and placemaking. After extensive research and a case study in Bayonne, New Jersey, she developed a flexible framework focusing on cultural infrastructure and policy. Holistic, people-centered approaches driven by community feed her soul. Ashley lives and works in New Jersey and holds a MS in Urban Placemaking Management and a MPS in Arts and Cultural Management from Pratt Institute. Email: alvarez@metrisarts.com. Download resume. LinkedIn profile.
Tania Aparicio, affiliate (she/her)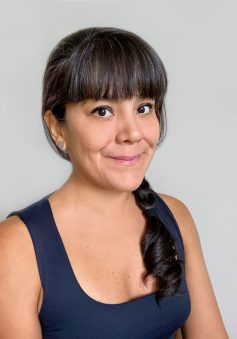 Tania Aparicio is an interdisciplinary sociologist, educator, cultural worker, and video artist. Her work addresses and challenges how inequality operates in artistic workplaces using ethnography and archival methods. She has conducted research collaboratively with artists and cultural workers in initiatives such as: The Photographer's Green Book, Vera List Center for Art and Politics, and Share That Knowledge! For the latter, she helped co-design a PAR approach to gather insights into how film archivists from all over the world communicate procedures and manage film collections in countries where there is no formal training. Tania also led qualitative data collection and analysis workshops with participating film archivists who were carrying out those activities at each of their home institutions. Ultimately, the project's participants aimed to close a knowledge gap in their professional field by developing a manual to help train future generations. Tania's most recent sociological research focused on how film curators produce art and culture in powerful arts organizations and how different forms of inequality are experienced in those workplaces. For her video work, she is engaging with a Quechua community in Peru to co-create a visual archive that records the transformation of their town's landscapes during the arrival of an airport. She has received funding from the Mellon Foundation and the Fulbright Program (among others) and published in academic journals. Tania is a faculty member in the Arts Administration Program at Teachers College-Columbia University and received her Ph.D. in sociology from The New School for Social Research.
Michael DeCrosta, affiliate (he/him)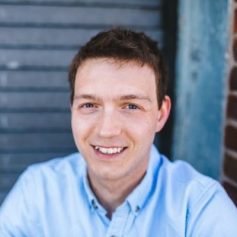 Michael DeCrosta is a data analyst who has enjoyed a varied career in community and regional planning, small business development, and nonprofit arts administration. As an affiliate with Metris, Michael led the analysis of over 2,000 free-response public submissions for the Chicago Monuments Project. He is currently supporting four sites throughout Pennsylvania with survey tool development and data analysis as part of Metris' longitudinal developmental evaluation of the Pennsylvania Council for the Arts' pilot Creative Communities Initiative. Michael has worked with non-profit arts organizations in his hometown of Bethlehem, Pennsylvania including the Bach Choir of Bethlehem, where he managed the migration of the organization's sales, donation, and customer database to an updated platform and helped transition performances to a virtual platform during the COVID-19 pandemic. His work with Bethlehem's Southside Arts District included advancing the development of the South Bethlehem Greenway, the creation of an urban arts trail, and marketing the downtown arts district and its small businesses. Michael has an M.A. from Lehigh University in sociology as well as a B.A. from Lehigh in sociology and economics, where his coursework included quantitative and qualitative research methods, urban studies, and economic development. Email: decosta@metrisarts.com. Download resume. LinkedIn profile.
Susan Fitter Harris, affiliate (she/her)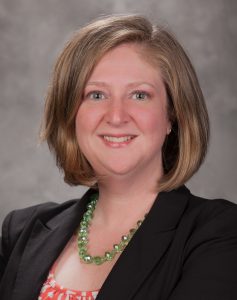 Susan Fitter Harris is a Metris affiliate and independent consultant working with nonprofits on strategic planning, program assessment, fund development, and content creation. She brings twenty-two years of experience to her work with clients, which are principally focused on the community development, arts, and education sectors. With Metris, she recently completed a report for DCASE on the Chicago Monuments Project. She also created a searchable database of federal funding sources for arts-based community development for the National Association of State Arts Agencies. In 2017, she worked with Metris to investigate the use of creative community development throughout the NeighborWorks America network of organizations, serving as lead author on the final report of findings. In 2018, she collaborated with Metris on a Center for Community Progress paper highlighting the use of arts and culture to reactivate vacant properties. In her independent consulting practice, Susan has worked extensively for Local Initiatives Support Corporation (LISC), a nonprofit CDFI working nationwide. She has led strategic planning processes for LISC programs and helped secure millions in additional funding. Prior to starting her own consulting practice, Susan worked for LISC for fourteen years, helping to plan and execute field strategies, knowledge sharing, and capacity building projects. In her personal life, Susan is a fiber artist whose work can be found in galleries as well as in public spaces in the form of colorful "yarn bombs." Susan holds an MA in Urban and Environmental Planning and a BA in Anthropology, both from the University of Virginia. She resides in Alexandria, Virginia. Email: harris@metrisarts.com. Download resume. LinkedIn profile.
Leah Margareta Gazzo Reisman, Ph.D., affiliate (she/her)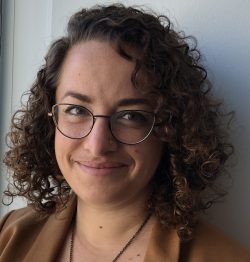 Leah Reisman is a sociologist, evaluator, and grassroots arts practitioner. Leah specializes in strategy, evaluation, creative placemaking, and arts and community development work, especially in partnership with immigrant communities. An ethnographer by training, Leah is a skilled facilitator and strategist with demonstrated research and project management skills and experience in both the study and practice of nonprofit arts work. Her original research on strategy consulting to nonprofits, Philadelphia's arts philanthropic ecosystem, cultural philanthropy in Mexico, and professionalization in arts nonprofits has been supported by the National Science Foundation and featured in academic journals, the Stanford Social Innovation Review, and the Chronicle of Philanthropy. Leah began her career working in museums, in roles ranging from education to exhibition development. Bilingual in Spanish, Leah is based in Philadelphia and works locally in philanthropic, arts and immigrant-serving organizations – she is currently a program officer at the Barra Foundation, and recently served for several years as Health & Wellness Director at Puentes de Salud. She sits on the boards of Philadelphia's Magic Gardens and the Asociación de Empresarios Mexicanos en Philadelphia. Leah holds a B.A. in anthropology from the University of Chicago, and a Ph.D. in sociology from Princeton University. Email: reisman@metrisarts.com. LinkedIn profile.