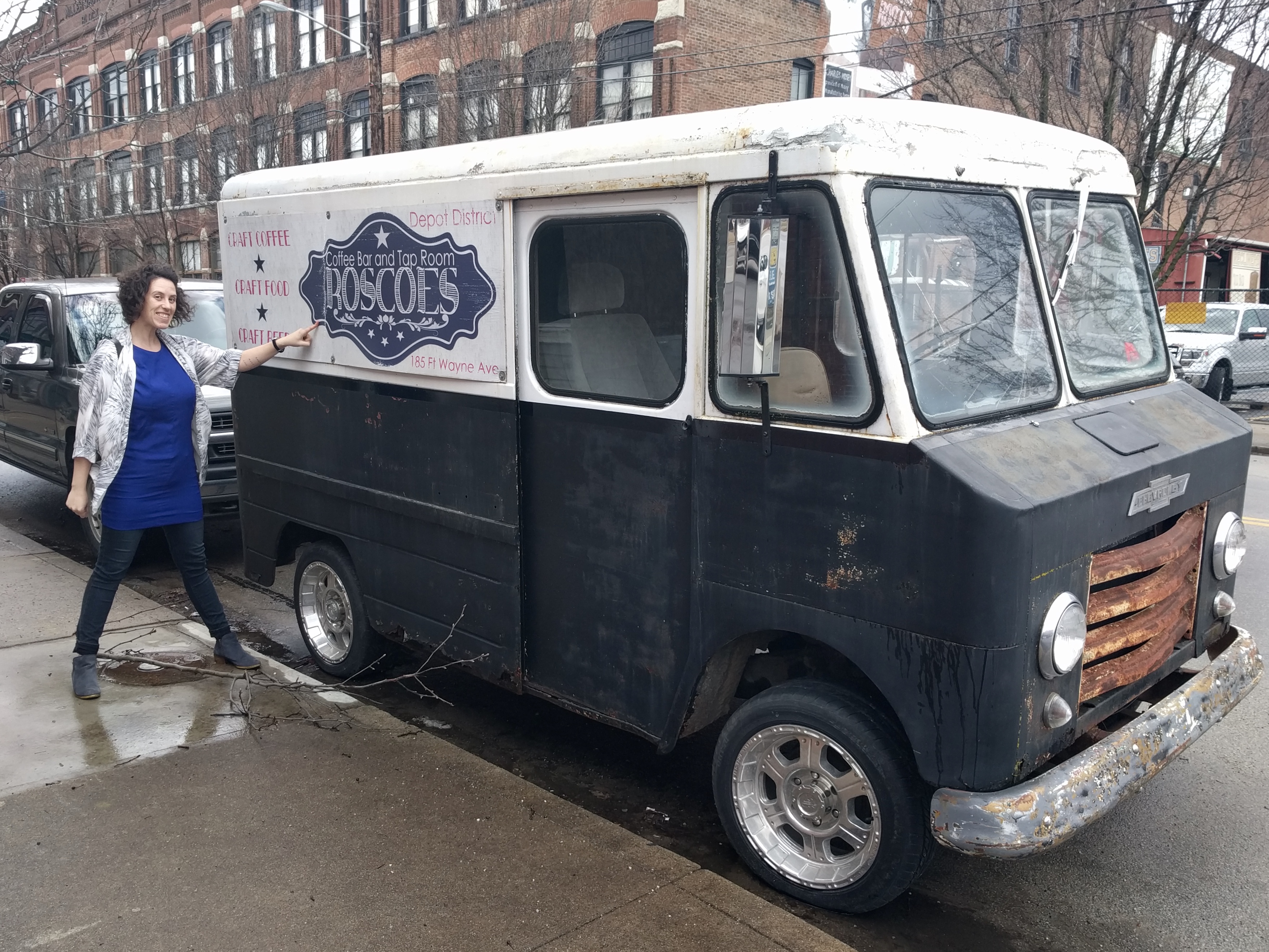 Last week, Rachel and I headed to Richmond, Indiana for meetings with the Indiana Arts Commission (IAC). We are working with the IAC to design an evaluation plan and assess their evaluation capacity so that they can improve and share the impact of their work. The IAC goes "on the road" for two of its Commission meetings each year and so we got to meet with the Commissioners and IAC's Regional Arts Partners (RAPs) in Richmond, Indiana.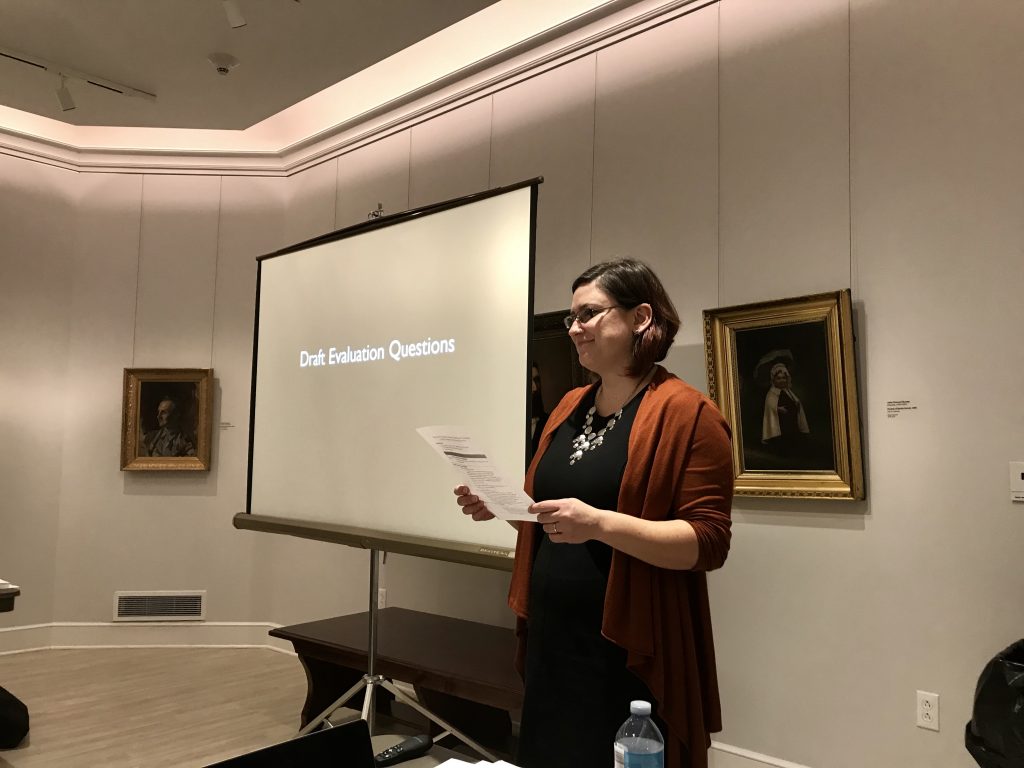 The IAC convened the meetings in one of the galleries of the Richmond Art Museum, which was a very inspiring place to hold a discussion! Later, we joined the commissioners, RAPs, and staff on a tour of the Richmond Community Schools campus where the Richmond Art Museum is located. In addition to Richmond High School and the Art Museum, the campus also houses the Civic Hall Performing Arts Center, where the Richmond Shakespeare Festival and the Richmond Symphony Orchestra perform. (Fun fact: Richmond is home to the first high school orchestra!) Being co-located in this WPA-style high school building allows these arts organizations to offer an unusual and impressive amount of arts-integrated education opportunities for all ages.
We also learned about how Gennett Records, founded by the Starr Piano Company, was an early driver of arts and cultural development in Richmond. The company flourished in the 1920s and produced some of the earliest recordings of Louis Armstrong, among other greats. Many musicians also performed while they were in town at a theater now occupied by the Richmond Civic Theater. The young people and adults who perform in this community theater's upwards of 10 shows a year get to act and sing on the same stage as legends like Duke Ellington.
On our own, we briefly visited the Depot District and saw some of the cultural development happening there. (Fun fact: 400 trains used to pass through this area of town per day!) Rachel and I had some craft beers and nachos at Roscoe's Coffee Bar and Tap Room. I found out later that day about a community building storytelling project called Warp and Woof that is hosted nearby four times a year. We would definitely spend a lot of time in the Depot District if we lived here.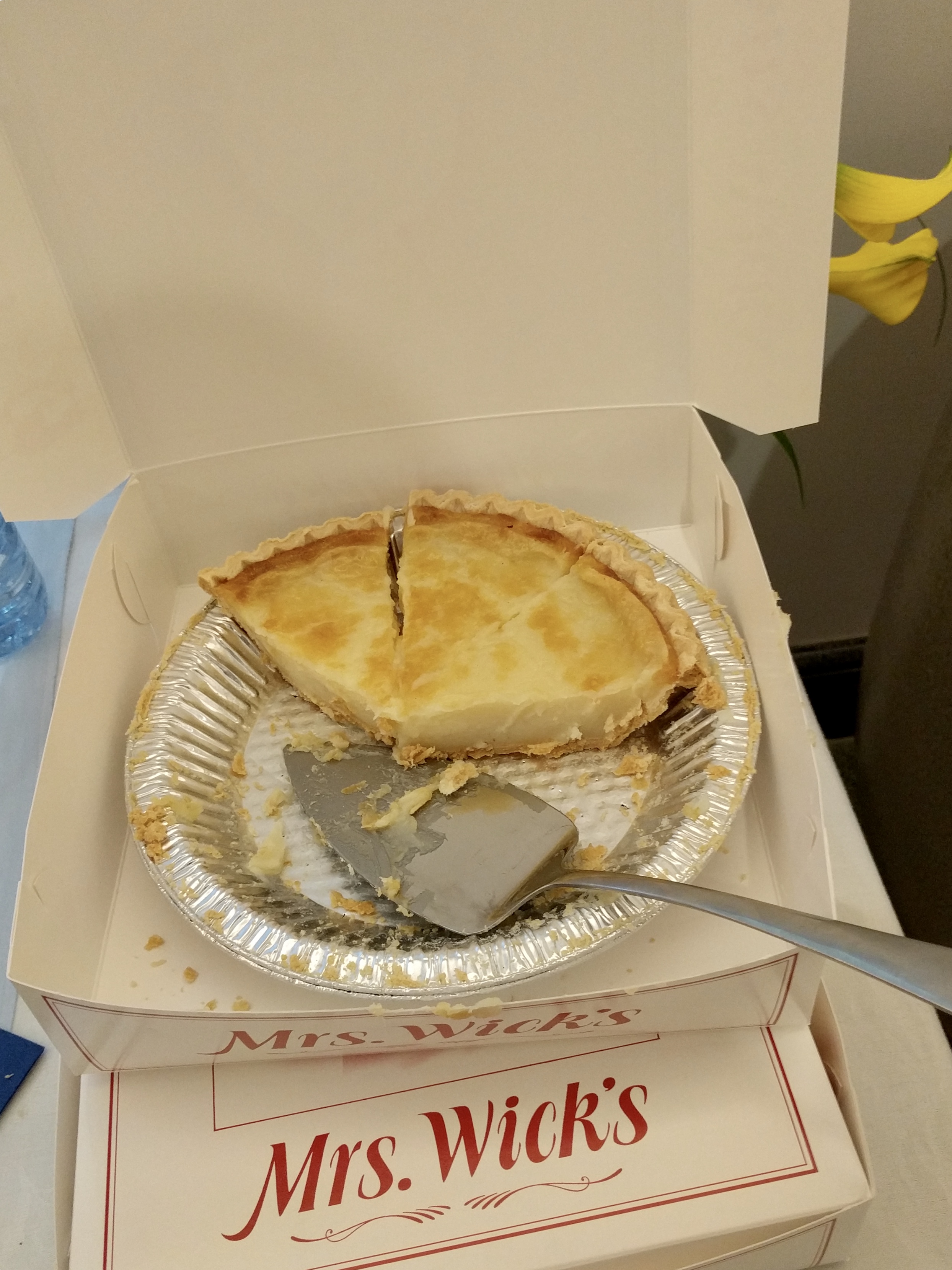 Did you know that some states have an official state pie? We didn't, and we certainly didn't know that Indiana's is sugar cream pie. One of the local Regional Arts Partner representatives swung by Mrs. Wick's pie factory and brought a whole stack of sugar cream pies to the Commission meeting. It was delicious!
During our visit, we were impressed with how the cultural leaders we met were such passionate stewards of Richmond's cultural heritage and how they were committed to deep partnerships and community building as a way to continue that legacy. It was such a treat to see how a small city about the same size as Easton, PA is nurturing their community through arts and culture.